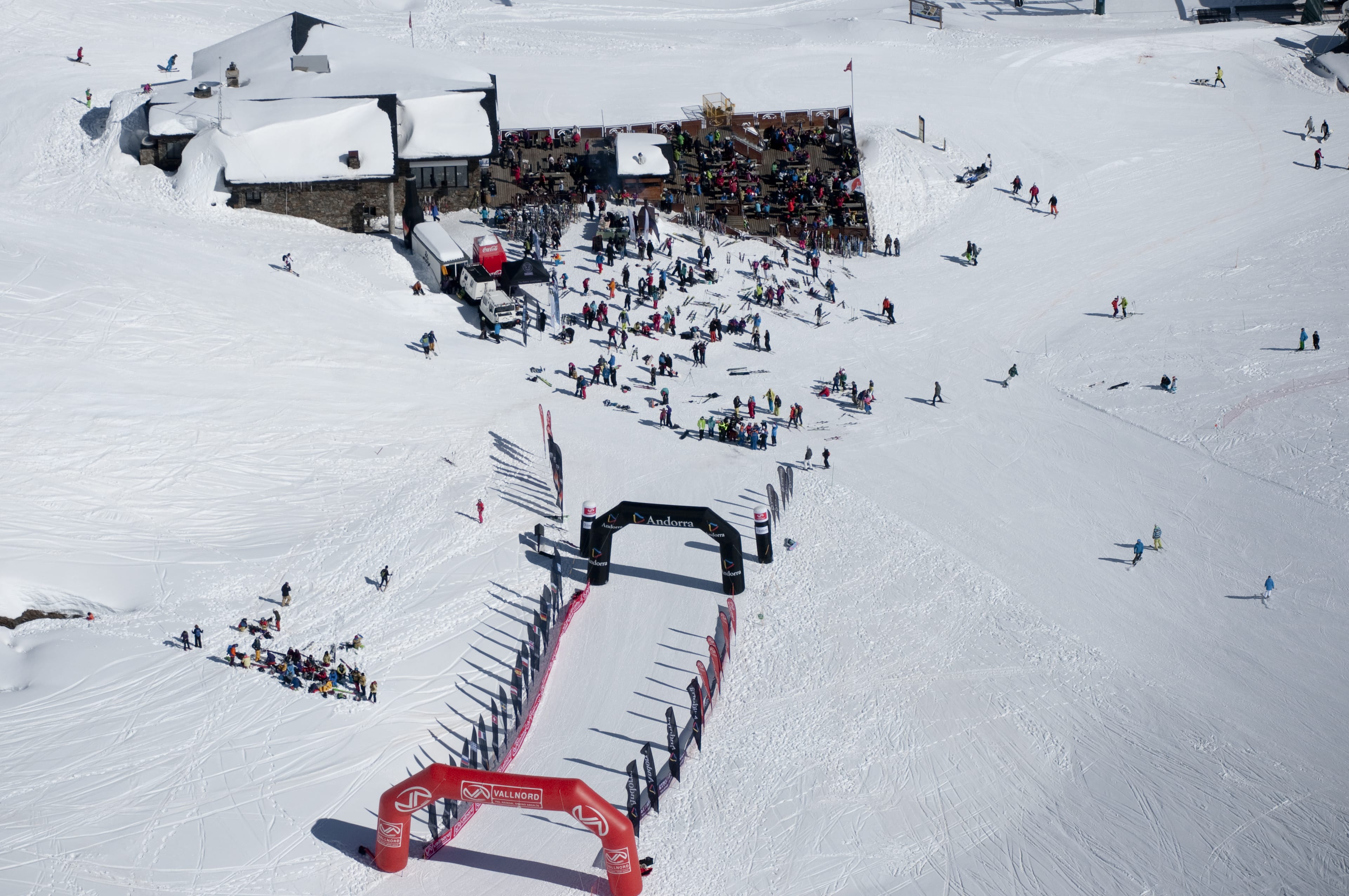 With more than two decades of history behind it, ELDORADO FREERIDE has taken the magic of freeriding all over of the Pyrenees to show and promote one of the most spectacular ski disciplines
The history of freeride on the southern slope of the Pyrenees can't be understood without Joan Masferrer and ELDORADO FREERIDE. At the end of the last century, when boards were imposed on skis, getting off the tracks became little less than a religion. Happiness was counted in centimeters of powder snow and the lines, the drops and the free choice of each descent began to create addiction among the most daring skiers.
Throughout so many years, numerous stations have hosted ELDORADO FREERIDE. The most nostalgic will remember Tavascan and Espot, or the lines of a promising Jordi Tosas in Núria, or the drops of Bruno de la Barrera in Arcalís when hardboots were still used in snowboarding and the most important thing was not to win, but to have fun.
Thus a project was born by the hand of a romantic who keeps on dreaming of a freeride for all. Joan Masferrer took ELDORADO FREERIDE to Arcalís and promoted it to the highest category, evolving from being a local competition, to the FREERIDE WORLD QUALIFIER to finally become a fixed stop of the FREERIDE WORLD TOUR. When the competition peaked, far from giving up, ELDORADO FREERIDE reinvented itself and became the only freeride circuit for juniors. Joan Masferrer, who continue as director after more than two decades giving his all, decided to direct all his whole experience "to train youngsters and to help them make it to the FWQ and the FWT with guarantees because there is no better school than their own competition".
The renewed ELDORADO FREERIDE JUNIOR is pure passion. Passion to teach, passion to share and passion to compete. It is a learning about the values of the mountain and of life. It is a freeride school that is in danger of extinction because even though the youngsters climb with strength and want to learn to throw themselves to the sound of 3, 2, 1 DROPIN the brands only bet timidly for freeride training.
ELDORADO FREERIDE JUNIOR is the freeride school for youngsters called to represent them all over the world and that is why it is so important to care for them. In 2019 the circuit consists of two competitions, at Boí Taüll and Arcalís, stations that bet definitely for this spectacular sport and that allows riders, families, stations and organization to learn from each event. Because freeride is freedom and dreaming and it is time to put the focus on youngsters and provide them with all the technique that will help them grow, learn, travel and live.
Because 21 years later, we still count happiness in centimeters of powder snow.