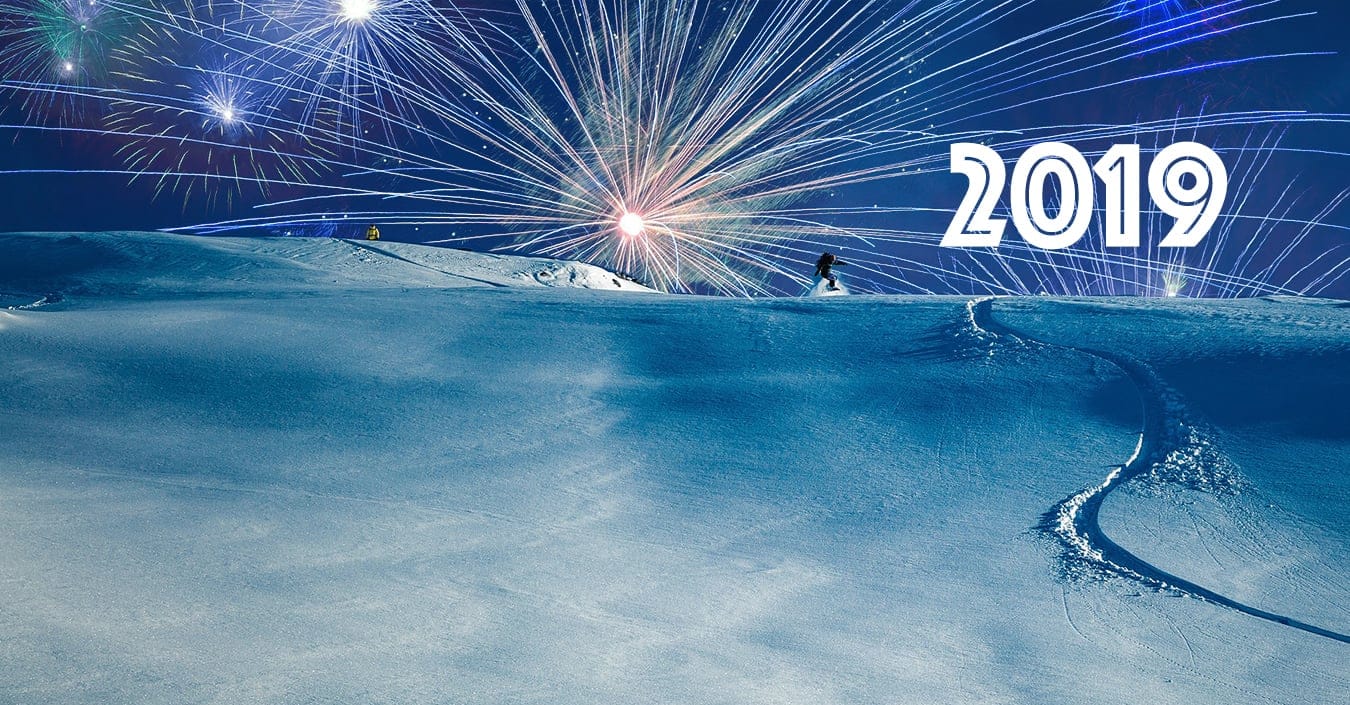 A Guide for Skiers in 3 Steps
Have you ever heard about the "New Year's resolution"? I am sure you did, but in case you didn't this famous tradition consists of accomplishing a goal or rather to improve life by resolving or changing an undesired trait or behavior. The new year is quickly nearing, and most of us are thinking about our New Year's resolution. This is the perfect opportunity for all those who have failed to start making the necessary changes for the upcoming new year.
What follows is a list of 3 useful New Year's resolutions for skiers or snowboarders who are looking for effective ways of changing their life for the better! Remember, today is the new tomorrow…
Get Ski Fit

Getting fit is in everyone's resolution list (correct me if I am mistaken). Sentences like "I am going to wake up at 5 am and work out", or "I will start going to the gym next week" are very popular resolutions we have all used at least once in our lives. But breaking the mould does not seem easy (or that is what we want to believe). However, to start exercising and a follow diet program is easier than we think. Experts agree that the trick is to find a decent workout easy enough to stick to in the long run. Trust me, your body will thank you! For example, skiing is a ridiculously good workout to start with. It has a combination of endurance and resistance training beneficial for your heart and circulation like running, cycling or swimming. In addition, being active in a beautiful outdoor environment cannot be topped. It is never too late to start taking care of yourself, so why not starting tomorrow?

Try a New Destination

Traveling has wonderful benefits and life is too short to ski in the same place forever. Most people think that traveling is a one-time thing, but traveling does change you physically and mentally. For some people venturing abroad is a cure for depression and anxiety, it does not only improve your health but also creates lifetime memories by making you feel like an adventurer. Daring with the world's best ski destinations, such as Zermatt, Chamonix, or even further such as Whistler, where snow-sports enthusiasts meet, and this can help you expand your social network. Establishing connections and building a network abroad will help you build long-lasting relationships with other people, and nowadays that is one of the most meaningful things you can do.

Dare Yourself

By pushing beyond your limits, you become a thrill seeker and there is nothing more satisfying than that! Trying new things can be daunting, but will help you overcome fear, and experiencing another way to slide down the snow can be a new challenge to take on this new year. For example, although people think that you must be an expert to dare off-piste, under the guidance of a professional you will definitely find the joys of off-piste skiing and you will discover new environments. If you have a thirst for adventure, ski touring will leave you speechless. Indeed, ski touring is the perfect way to explore the mountains and get some exercise at the same time. However, as with any new sport there is a lot to consider when starting out.

Here we leave our Top 5 best European destinations for ski touring:
Heli-skiing is another type of free-riding. You might have never heard about this adventurous skiing type, but it will definitely make your jaw drop. Get amazing views from the sky on remote mountainsides. This is a truly unique experience that you might also want to try out this new year 2019.
We hope you can achieve these ski-related resolutions and set new goals to work towards this new year. Do not forget what they say:
Never leave till tomorrow what you can do today.
Your iSKI Team
Sources:
The Snow Centre;
Mafambani;
Non Stop Snow;
Sno